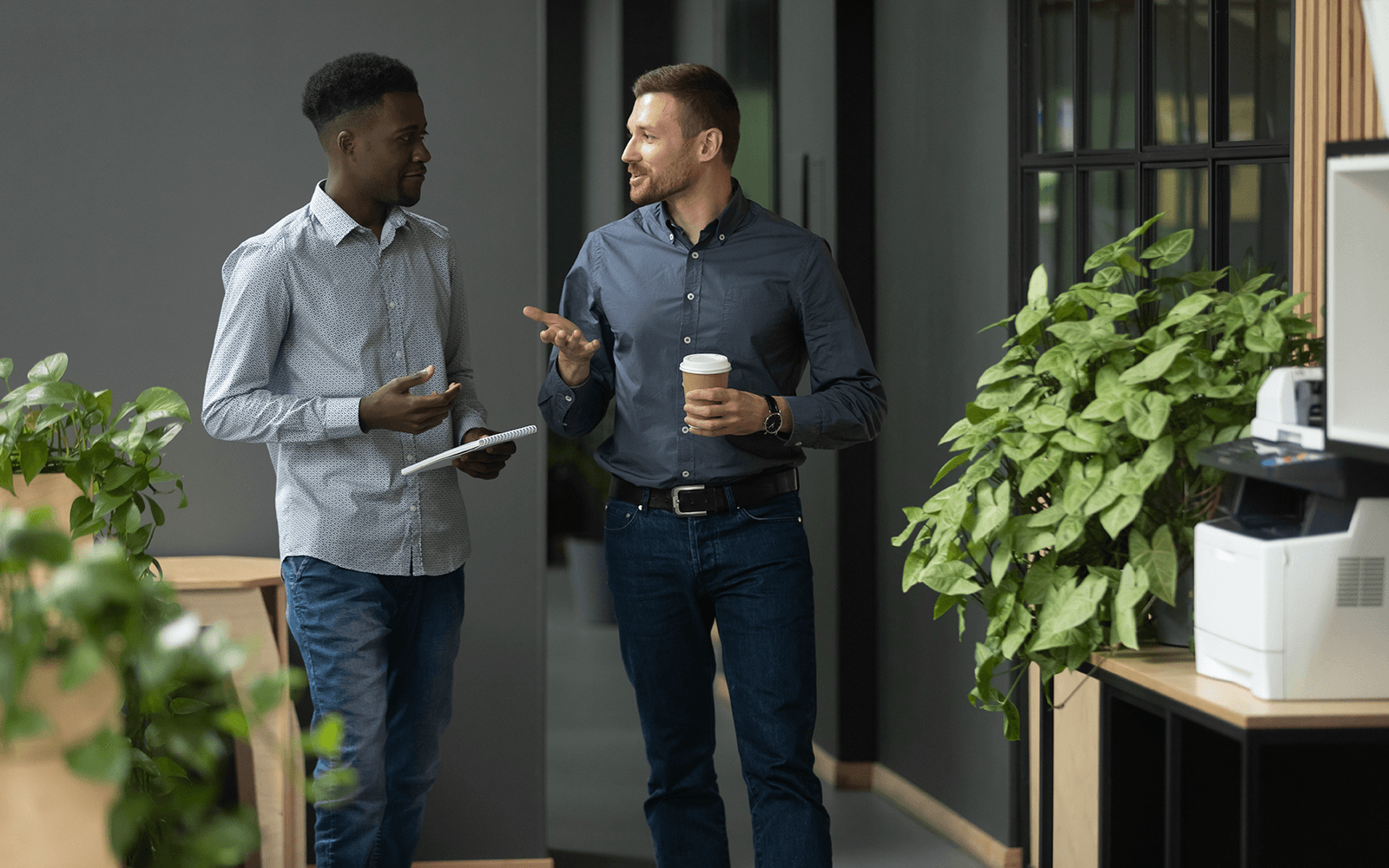 Perhaps even more important than winning new business, retaining clients is key to any business's long-term success. Research suggests it costs significantly more to win new business than keeping existing clients and the success rate of selling to a client you have can be as high as 70% compared with only 20% when it comes to a new prospect.
However, client retention isn't a passive process; it's something that needs to be actively pursued and managed to ensure that clients continue to choose your business over and over again.
To achieve this, there are many client retention strategies that can help make your clients feel valued and encourage them to return time and again. Here we share a few key tips.
1. Get to know your client
Rather than guessing what your client expects from you, it's essential to take some time to truly understand what they want. There are several ways in which to achieve this. Asking for feedback after projects is crucial, so make this an automated process that happens after a project has finished and make sure you spend time analysing this information to identify any trends or any changes that need to be implemented. Also, put processes in place to respond to any queries or complaints. Clients understand things can go wrong, but how you handle it will affect how they view your business.
Remember, you likely hold a fair amount of data on your clients, so use this to build a profile that helps you gain a deeper understanding of them.
2. Create a communication calendar
Keeping in regular contact with clients is crucial. This could be an email highlighting services or news, or it could be a courtesy call from yourselves. Clients want to feel appreciated, so months of radio silence is not an option here. Creating a communication calendar not only ensures clients aren't forgotten, but it's also a way to make sure client engagements are properly managed and opportunities to up sell and cross-sell are clear.
An effective communication calendar should track past interactions, so it should tell you when the client was last contacted and highlight key information such as critical dates, reporting deadlines and the like so major milestones are not overlooked. Again, the more you know about your client, the better the interaction will proceed.
3. Add a personal touch
Rather than only relying on standard emails that go out to every client, how about opting for a more personalised offering for your existing clients? This could include special bespoke offers, handwritten thank you notes or free gifts. Doing this when a client hasn't used your services in a while not only adds an element of surprise but also puts your business back in their mind at a time when perhaps it's not currently there.
4. Make new clients feel welcome
As you gain new clients, it's important to ensure they are happy with the service provided both in the short and longer term. An important first step is a thorough onboarding process that will help them to be clear on the services you offer, who their main contacts are and where they should go if they have any queries or issues. Onboarding has been shown to prevent client churn and increase take-up, making it a valuable client retention strategy.
5. Offer added value
In recent years, many companies have tried to do much more than simply sell their product or service. One popular initiative has been the introduction of education programmes and other community-building schemes such as forums. This could include hosting videos, webinars or producing educational material that covers the latest issues and hot topics in your industry, rather than purely focusing on selling your services. By positioning yourself as a thought leader, clients will trust your expertise and come to rely on your knowledge, meaning you'll be front of mind when purchasing decisions are being made too. Not only that, but the information that comes out in forum discussion groups can be invaluable when it comes to learning about your client and the problems they need your service to solve.
6. Encourage loyalty
Loyal clients can often be taken for granted, something that can leave them open to being attracted to other companies that seem to value them more, so don't take your existing clients for granted. Clients will likely react positively to something as simple as responding to queries quickly, following up when you say you will or asking for their feedback and acting on it.
You could even take this a step further and ask satisfied clients to share their opinions and reviews of your work. People are more likely to trust the opinions of other users rather than branded content, so including client videos on your social media, sharing testimonials on your website and highlighting the stories of loyal clients on your newsletters are great ways to use your existing client base to attract new prospects to your business. And don't forget to ask clients to share their feedback on key review sites too.
As with so many parts of running a business, there is no quick fix to retaining clients, but by putting these key strategies in place, ensuring communication is impeccable and positioning your brand in the right space for your market, in time you'll build a satisfied, loyal client base that is happy to share its positive experiences of your business, something no amount of marketing budget can replicate.
---
Further Reading
A Guide to Sick Pay for the Self-employed or Company Directors
Should You Be a Sole Trader or a Limited Company?