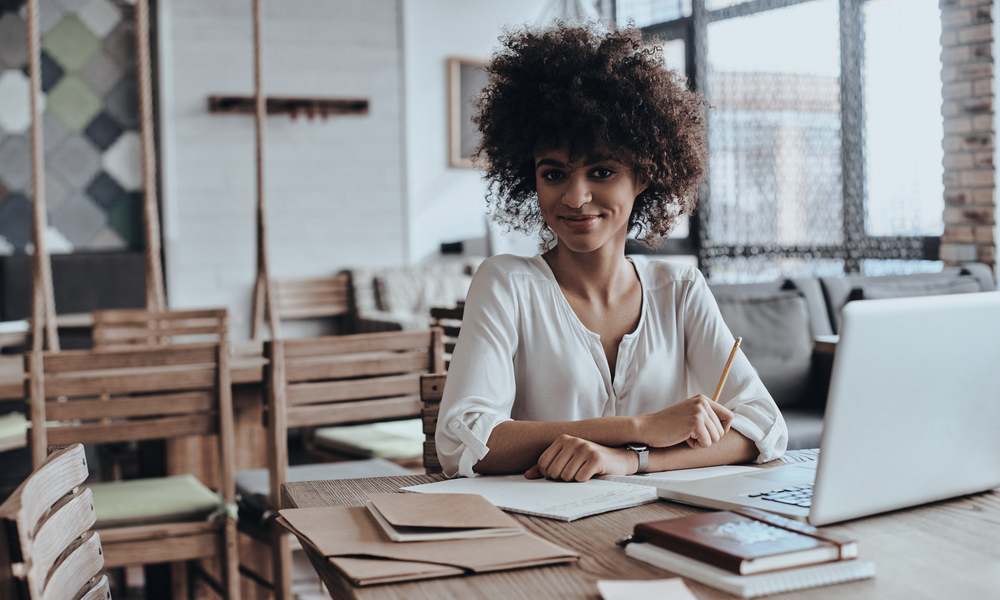 Flexible working, sometimes called flexi working, is a term that covers a wide range of different working arrangements that don't fit within the "9-5" image people often have of working.
In the UK, all employees have the legal right to make a request for flexible working arrangements, provided they have worked continuously for the same employer for at least 26 weeks. The gov.uk website highlights a wide variety of different flexible working arrangements, but generally the most common are as follows:
Compressed hours - the employee still works full-time hours, but works those hours over a fewer number of days
Flexitime - the employee usually begins and finishes work at different times compared to a non-flexible working employee, but works agreed "core hours" during the business day (e.g. an employee chooses to start work at 10 am and leave at 6 pm, but is required to be at work between the "core hours" of 10 am and 2 pm)
Homeworking - the work is completed at the employee's home, or another remote location that is not the office
Job sharing - the same job is shared by two employees, who split the number of working hours required for the job between them
Part-time - perhaps the most well-known type of flexible working arrangement, part-time working means the employee works less than full-time working hours and may not work five days a week
Although flexible working can have its downsides, such as the risk that flexible workers feel disconnected from office life and colleagues, there are actually a whole range of benefits that businesses can enjoy if they accommodate flexible working requests from their employees or new hires. Some of those benefits are highlighted below.
Keep ahead of the curve
Flexible working seems to be increasingly common in businesses of all sizes. This may be down to the fact that having non-standard working arrangements can appeal to a wide range of employees, from working parents to those who want a little extra time to spend on a passion or hobby.
Due to this, there's arguably never been a better time to adopt more flexible working practices within your business. Not only does having an accepting attitude to flexible working mean that your business can keep up with flexi working arrangements that competitors might offer, but it also puts you in the position where you can actively advertise your business to job seekers who may want more flexibility in their working arrangements. After all, businesses should strive to hire the best employees, and not every great employee is likely to want standard working hours and arrangements.
Having flexible working arrangements in place for employees that like to work a bit differently means you can make use of their skills when previously you may not have been able to. What's more, it also means you're more likely to keep such employees on staff for longer, as their flexible working requirements are met.
Streamline costs
Although flexible working doesn't always mean having employees that work out of the office, if you do have a lot of remote workers in your business, you might find that you can save some money on office costs.
For instance, you could decide to save on office space and reduce the number of desks in your office, or you might even move towards a hotdesking system. Having less office space means less area to pay rent on, but it also provides cost-saving opportunities when it comes to heating, electric, and other utilities that can drive up your business' overheads.
In extreme scenarios, where all of a business' employees work remotely, you could even do away with the need for an office entirely.
Keep your staff happy
Just because an employee works in an office from 9 am to 5 pm doesn't mean that they are productive every waking moment they're at work. In fact, working fewer hours a day might actually help boost productivity. For example, remote workers save on commuting time, which may lead to them dedicating more time to their work.
Another benefit of having flexible workers is that those workers may be less likely to take unscheduled absences. This is due to the fact that flexible working can allow employees to plan for out of ordinary events without disrupting their daily work schedule.
For example, say a parent that works from home a few days a week needs to go into school to meet with a teacher. That parent should be able to schedule their working day around the meeting, meaning that they're able to meet with the teacher while still meeting all their obligations at work. This can save employers hours in unscheduled absences while still maintaining overall productivity.
Technology can keep pace with a mobile workforce
There has never been a better time to have flexible or remote workers in your business, as technology now has the capability to ensure that your employees remain just as productive as if they were still in the office.
Thanks to smartphones, as well as software programmes such as Slack, Trello, and Skype, it's very easy for flexible workers to stay in touch with their co-workers regardless of whether they're working from home or even somewhere abroad.
Essentially, as long as a flexible worker has access to an internet connection, there's very little they can't accomplish.
Even when it comes to managing your business' or your clients' financials, online cloud-based software such as AccountsPortal is designed to be user-friendly and easily accessible. This means your staff can still access and work on financial data remotely with minimal fuss.
You can find out more about AccountsPortal, including our 30-day free trial for new customers here.
---
Further Reading
A Guide to Sick Pay for the Self-employed or Company Directors
Should You Be a Sole Trader or a Limited Company?