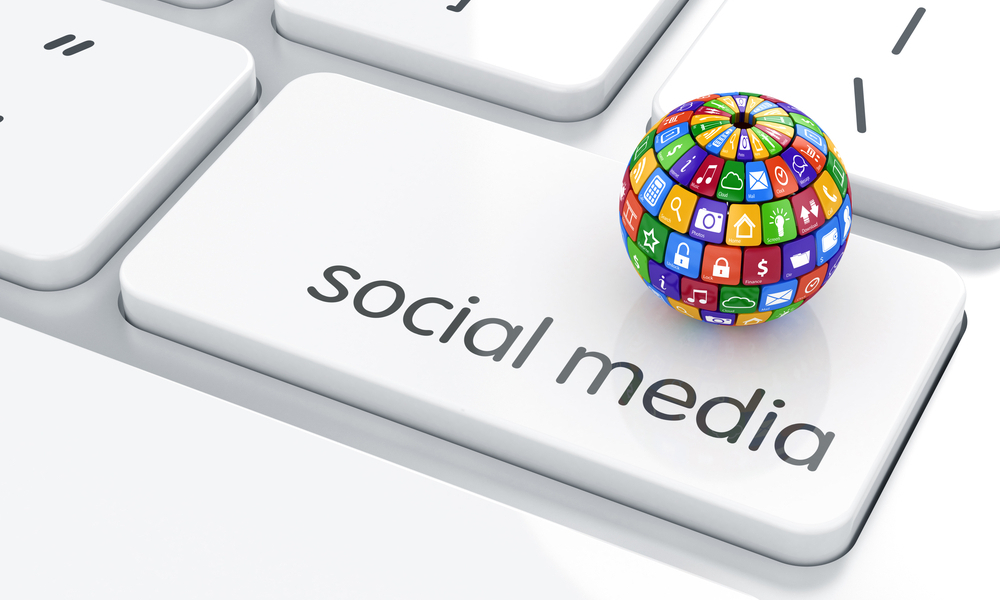 You would be hard-pressed to find anyone who doesn't have any social media presence and with more than 40% of digital consumers using social networks to research new brands or products. It's fast becoming one of the best ways to network, connect with current customers and introduce new customers to your brand.
But it can be overwhelming knowing where to start, and if you're seeing bad results, it can be tempting to stop any activity you're doing. That's why we've put together some advice on how to manage social media in your small business.
What are some of the advantages of using social media?
Feedback
One of the advantages of social media is that you're able to receive constant feedback about your products, services and online presence.
You also need to ensure that, having connected with the relevant demographic, you listen to what they're telling you. Social media is - or should be - a two-way street. It's important not to fall into the trap of using, say, Twitter as just a method of issuing pronouncements about your business. Obviously giving customers a direct channel to your business can come with the risk you will encounter unhappy customers either messaging you directly or leaving negative reviews. It's almost guaranteed that not everyone is going to be happy with your service and customers understand that, so if this happens don't try and argue, hide or suppress the comments. Send a measured response which addresses criticism and tries to help the unhappy customer, will show current and future customers that you value them.
Networking
As well as reaching your customers, social channels such as Linkedin, Facebook and Twitter, can be excellent vehicles for networking with other professionals and companies. They're also great places to discover events, advice and great content for you to use in your social media.
Building Trust
Perhaps the most essential aspect of social media for small businesses is the ability it gives you to build trust. If you're Googled by a potential customer - or business contact - and they're taken to a well-thought-out Facebook or Twitter account with clear communication between you and your existing contacts, you're already ahead!
Facebook also allows customers to leave reviews. This is an example of what is known as social proof, this reassures prospective customers that other customers have had a positive experience of using your business. One study found that:
80 percent of users said they'd be more likely to purchase if they saw positive user reviews on the company's Facebook page.
41 percent said the most important factor in engaging with a local business' Facebook page is seeing customer reviews or ratings.
So those are just some of the benefits of using social media, but how do you get started?
Start with a plan
It might be tempting to jump right in and start posting; however, like any good business strategy, you need a plan. With no plan, you can't set any goals, and without goals, you can't measure success. Take the time to put together a plan, which ensures that your social media activities support your business goals.
What should be in your plan?
Set goals
Set goals which follow the SMART framework that is goals which are specific, measurable, attainable, relevant, and timely. Aim for goals which help you achieve your broader business goals, such as an increase in enquiries or customers, not things such as more likes on posts.
Research your competition
What are they doing on social media? What works for them and what doesn't? What channels are they using? While you don't want to copy them, this will give you some great learnings to apply to your activity
Complete an audit
If you're currently doing social media marketing, assess how well it is doing? How does your current activity align with your new goals? Here's an easy to use audit to get you started.
Create a calendar
Create a calendar of posts covering at least a week's worth of content; this will help you stick to a schedule. Stick to the 80-20 rule, which is stick to having 80% of your posts be useful, informative and entertaining content for your audience and use the other 20% to promote your business or products.
Work out who your audience is
One significant benefit of using social media marketing is that you can target your audience precisely compared to traditional marketing such as advertising. But how do you work out who your audience is? Start by looking at your data, who are your current customers? What are their interests? One place to find this out is by looking at Facebook Audience Insights, this is a tool to help build audiences for Facebook Advertising, but it can be used to get ideas for content too. Put in the demographics of your current customers and see what other interests they have, then use this in your content ideas.
Where is your audience?
Once you've identified your audience now, you need to work out where they are. It may be tempting to set up profiles on every network but is that right for your target audience? Here is an in-depth look at the demographics of the various social channels; by using these, you can work out the best channels to focus your efforts.
Don't rely on text, use images and video
We've already discussed the content mix you should be using in posts, but it's also important to think about the type of content to use. Studies show that viewers engage with visual content more than text-based content. Images grab people's attention when scrolling through timelines, while videos keep viewers interested for longer.
Luckily now, most of us have smartphones in our pockets. We have all the tools we need to create great images and video content. Supplement these with royalty free stock images from sites like Unsplash and Pexels to find great images to liven up your feeds. And finally, tools like Canva allow you to add text and graphics to your pictures for free.
This means you can show your followers your proposition instead of merely telling them. If you are launching a new product, a happy customer or are holding an event, make a video and post that on your channels.
Quality over quantity
With the sheer number of channels and volume of content produced on social media, you can feel obligated to post regardless of whether you have anything to say. Don't be tempted to, instead focus on quality over quantity, remember that using social media is all about building relationships, so be your authentic self instead of feeling forced into posting something just for the sake of it. As we've said previously, producing a calendar will help you plan good quality posts ahead of time.
Use tools to take some of the workload
The secret to effectively managing your social media is to utilise some of the tools out there. We've already mentioned using Canva for images and Facebook Audience Insights for audience data, but there are also scheduling tools like Hootsuite or Buffer, which will push your posts out over a timed period. All you need do is load up your content once a week, and the tool takes care of the posting. You also get analytics data which helps you see what content is working and what doesn't.
Track and monitor your efforts
Previously we mentioned that it's essential to set goals to make sure you're achieving your business aims, but how do you track what's working? Scheduling tools like Hootsuite and Buffer give you some analytics data, as do Facebook, Twitter and Linkedin. Collate these in a spreadsheet, and track likes, follows, purchases or contacts over time along with the other metrics that matter to you. This will make it clear whether your strategy is working.
We hope these tips help, remember you don't need to do it all, start with one of two key networks, learn from those and build your efforts over time.
---
Further Reading
A Guide to Sick Pay for the Self-employed or Company Directors
Should You Be a Sole Trader or a Limited Company?