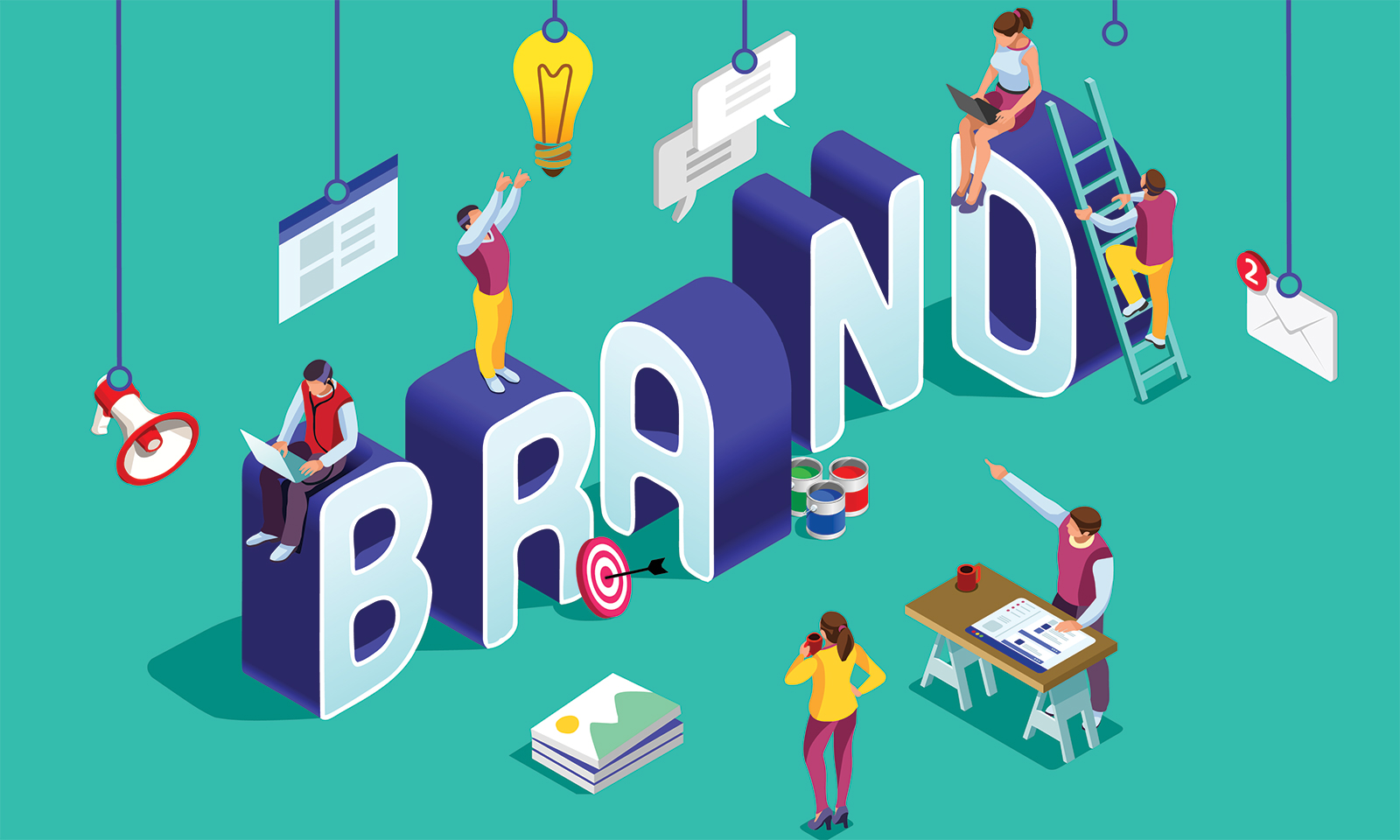 For many small businesses, a new year marks a time to reassess and plan for the future, and the world of accountancy is no different. In what could be a challenging 12 months and beyond, making sure your firm is in the best possible shape to respond to market changes is essential, and key to this is having a strong brand.
Whether you're looking to build an accountancy brand from scratch or refresh your current offering, there are a number of steps you can take to ensure you're offering a consistent and reliable brand experience that clients and potential clients will come to recognise and trust.
What is a brand?
A brand is more than just a company name; it's the qualities you offer, the values you believe in and the experience you deliver. A strong brand is achieved via both physical and less tangible means; it incorporates your logo, your messaging and all the ways your clients and employees interact with your firm, such as your website and social media presence. However, a brand also represents how people perceive your firm, the service it offers, its reputation, advertising and identity. By focusing on all of these areas and ensuring they work together and complement one another, you'll be on the right track to building a strong brand.
Why do I need to build a brand?
There are many reasons for building a brand and they can vary from wanting to attract more business to offer a better experience to employees and clients.
However, top of the list is that building a consistent brand leads to better recognition among your clients and the wider industry. This, in turn, helps to build trust. People recognise your branding no matter whether it's on your website, social media, emails or marketing material. This level of consistency helps create a feeling of professionalism that will encourage people to find out more about your services. It also helps with word of mouth because people will share with others if they remember your brand.
Branding isn't just about these external factors, however. Employees often also respond well to companies that invest in their brand because clear mission statements make it easier for employees to understand what's expected of them and unifies teams behind the firm's goals. Ultimately, employees could be your strongest brand ambassadors, playing a central role in defining and confirming the brand, so be sure to include them in the development process.
Five benefits of building a strong accountancy brand
Attract leads – A clear brand results in greater recognition, wider word of mouth, and boosts professionalism, all of which can ultimately lead to more clients.
Position yourself for growth – Done right and your brand will grow with you and continue to accurately represent you as you develop. So, while growth can create business challenges, your brand won't be one of them.
Highlight your true values – Sitting down with every client and potential client to explain your firm's values simply isn't an option. By building it into your brand, however, it will become apparent to all. Highlight your mission statement on your marketing material; create a tagline that explains your offering and make sure every employee embodies your ethos.
Engage employees – Your employees are a key brand differentiator; recognising this and including their experiences in the brand development process is a sure-fire way to boost engagement and motivation.
Satisfied clients – The biggest benefit is that clients will come to depend on you as they will be able to rely on the consistency of your offering, helping to keep them happy now and in the longer term.
How to build an accountancy brand
Taking the first step into brand-building can be daunting with so much to think about, but remember, you don't have to do everything at once and nor do you need to do it alone.
Step one is to research your market and your target audience; this includes looking at what your competitors are doing. Crucially though, don't try to mimic your competitors – they've been doing it for longer so they'll always be ahead of you. Instead, look at how other firms market their business, how consistent they are in tone, look and messaging, and the quality of the service they're offering. Then look for areas in which you stand out. Do you focus on a specific part of the industry? Do you have expertise in supporting startups? Do you utilise the latest technology or are you service-oriented? Highlight your unique points. Keep your target market in mind at all times and focus your messaging on them. For example, if you specialise in tech startups, consider a less formal, more energetic tone and choose your messaging platforms accordingly. If you want to target clients in your local area, build that element into your messaging by responding on local news and events and opt for communications platforms that can be focused geographically.
Once you've looked at the wider industry, it's time to develop your brand voice. Asking a few key questions can help to get you started here. For example, what do you offer, what differentiates you, what problems do you solve and why are you passionate about what you do? Don't be afraid to add some personality here. If there's a story behind your passion for accounting, share it; if you're proud of the problems you've solved for clients, tell the audience why. People respond well to passion, enthusiasm and real stories, so use your experiences to build your brand voice. This will help you to devise a mission statement for your firm – basically, a few lines that define your purpose. Everything from your logo and tagline, to your voice, messaging, and brand personality should then reflect this statement.
Now you're more explicit about your voice and tone, start to think about how you want your brand to look. Calling in a professional designer will be useful here – they'll be able to advise on style, colours and tone and create a design strategy that will cover all aspects of your business. A good starting point is to create a logo and tagline as this will be one of the most visible aspects of your brand. Key when designing a logo is to make it stand out, don't try to cram too much in and ensure what you do include is easy to read on every platform on which it'll be used. Keep the tagline short – around 25 characters – and check that it's in balance with the rest of your design.
Once you have a logo you're happy with, ask your designer to submit your brand guidelines. These will explain how your logo should be used in size, fonts, colour palette and placement. This will ensure whether it's applied to your website, advertising or business cards, your logo will always look the same.
Now that your logo is looking great, the rest of your digital offering needs to be brought up to speed. If you already have a website, this could simply be a case of updating the imagery and ensuring all your copy reinforces the brand voice you now have. If you're looking to create an entirely new offering, consult a web design agency who will listen to your brand research, take your existing brand guidelines and design a website that utilises these elements.
Completing all of these steps can be a long process, so once you're happy with the outcome, make sure everyone knows! Depending on needs and budget this could take the form of an advertising campaign in accountancy or local media, a targeted social media campaign, a launch event for key clients and prospects, or even all three. However, you choose to share your news, make sure your brand is fully integrated into every aspect. One key element of brand recognition is consistency, so ensure everything your clients can potentially see, hear or read about you is on message.
From keeping clients happy to engaging more custom, a strong brand is the bedrock of a successful accountancy brand, and by getting the basics right, you'll soon start to reap the rewards of your investment.
---
Further Reading
A Guide to Sick Pay for the Self-employed or Company Directors
Should You Be a Sole Trader or a Limited Company?