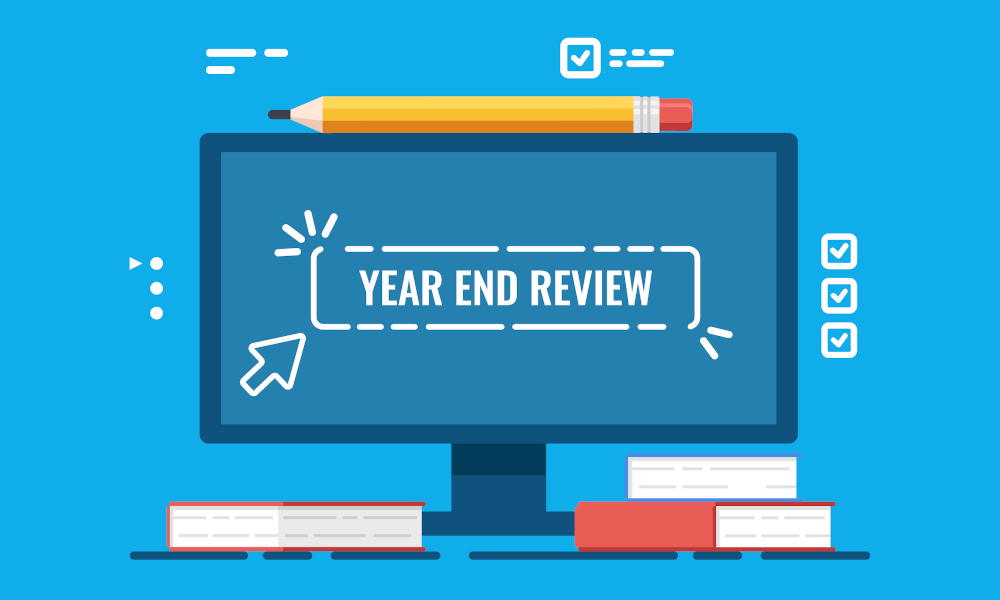 It may feel a little cliché, but the end of the year always marks an opportunity to reflect on the past 12 months, and think about what lies ahead come January.
The most obvious example of this is the popularity of New Year's resolutions, which (more likely than not) will be kept for all of two weeks before we fall back into old habits. While not everyone who pledges to go to the gym five times a week come January 1 will meet their goal, there's no reason why the end of the year can't provide a great opportunity to review your business' performance, and commit to meaningful resolutions to make your business even better going into the new year.
Look at your goals
You may have set some goals for your business over the past year – whether that's to grow your customer base by a set amount or to bring out one or more new products or services.
If you didn't end up meeting those goals, think about whether you know what went wrong, or if there's a way that you could meet those goals next year. Equally, it could be a good idea to set some new goals for next year alongside any existing ones. While it may be tempting to set yourself a challenging goal, try to keep it realistic, as having a realistic goal is the best way to see if your business is on track.
Streamline your client list
Do you have any clients who you feel are holding your business back? Maybe you have a client that always challenges fees, is combative, or simply adds high levels of unnecessary stress to your working day? If so, consider whether you, and your business, would be better off getting rid of that client. It sounds counterintuitive, but sometimes it can be better to say goodbye to a bad client than to keep them for the sake of a small boost to revenue.
What's more, by cutting off a bad client, you should be able to free up time for you to find better, more profitable, clients.
Listen to feedback
The core of any business is, arguably, its customers. After all, if you don't have anyone that's willing to buy your product or service, then you'll quickly go out of business. As such, try to get in touch with existing customers for their honest opinions on what you're already doing well, and ways you could improve. Whether that's through an informal chat, quick survey, or an in-depth review of a product, if you can find out what keeps your end-customer happy, then the chances of securing their repeat business or benefitting from their recommendations are higher.
Take a break
Running a business can be demanding. Although Christmas is known as the silly season, try to take some time to look after yourself – whether that means getting more sleep, improving your work/life balance, having a better diet, or a combination of the above.
Having a well-earned break, whether now or in the new year, can do wonders for both your physical and mental health. After all, staying in top form is critical if you're to avoid burnout and keep on top of the demands of your business for the upcoming year.
Review your financials
Solid financials are the backbone of successful businesses. If you don't know whether your business has been profitable in the past year, or whether you have enough cash reserves or borrowing power to keep your business afloat for the next 12 months, you should get up to speed, and quickly.
Review your past performance
The end of the year should give you a chance to pull up a year-to-date profit and loss and cash flow so you can see how your business has performed compared to any forecasts or budgets that have been prepared. Doing this will allow you to see where you may have performed better than expected (for example, maybe your sales were higher than forecast) and which areas didn't quite reach expectations (for example, having higher overheads than budgeted).
Any areas identified as needing improvement can then be addressed next year. For instance, to use the example above, if you've found overheads are higher than planned, then some cost-cutting measures may be a priority for next year.
Look to the future
It's worth drawing up a fresh set of forecast financial statements to see how your business is expected to perform for the upcoming year. What's more, if you know you're looking to grow your business next year, perhaps by hiring more employees or by moving to a bigger office, make sure that you have enough cash to pay for any expected cost increases.
It may also be worth looking at whether it's worth making the move towards real-time accounting software, if you're not doing so already.
Real-time reporting can give you an up-to-date view of how your business is performing financially throughout the year, so you'll know well in advance whether you're performing better or worse than expected, and can act accordingly.
---
Further Reading
Getting Paid Faster Through Online Invoicing
Government Grants For Small Businesses